So you've decided you need a pair of swimming goggles, but now you're faced with a wealth of options – men's goggles, women's goggles, kids' goggles, polarised goggles, techy-looking goggles….help! Don't panic, we'll cover everything you need to know here.

How do I choose the right pair of goggles?
If you're feeling bamboozled by the choice of goggles, don't panic. At Speedo we've broken our goggles down into categories to help make choosing your goggles easy.
As a starting point, it's useful to have in mind what you need your goggles for. For example, are they for fitness swimming, competitions or training, or maybe just for holidays? Are you looking for an open water swimming goggle? Start using our Goggle Selector Tool to find the right one for you.
Which goggle will suit my face shape?
At Speedo we've done extensive research into face shapes and have used global head-scanning data to create the pioneering IQfit™ technology found in some of our goggle styles. To ensure a secure fit, our Women's Goggles have been designed specifically to fit the smaller contours of female faces. Similarly, our Kids' Goggles have been put together specially with infant and junior face shapes in mind.
How do I know if a pair of goggles fits properly?
Try on a few pairs to determine the fit that suits you best. The key areas to focus on are around the eye socket and across the nose – some goggles have adjustable or interchangeable nose bridges to allow a more bespoke fit, whereas others are made from softer materials that adapts to the shape of your face. Gently hold the goggles to your eyes without the strap, if you experience a brief level of suction they will offer a good fit. With the best fitting goggles you will feel a slight suction and a comfortable, even pressure around your eye.
Which colour goggle lens is right for me?
From polarised swimming goggles to goggles with mirrored lenses, we offer a range of goggle lens types to suit a variety of environments and light conditions. But which is right for you? Our Goggle Lens Types article explains in depth, but here's a brief overview:
Polarised lenses – offer superior glare protection and are designed for high-level light and sunny conditions. Ideal for open water swimming, triathlons and bright indoor pools.
Try them: Speedo Biofuse Polarised Goggle
Mirrored lenses – reduce brightness and offer glare protection. Ideal for indoor swim races and some outdoor swimming conditions.
Try them: Speedo V Class Vue Mirror Goggle
Clear lenses – designed to provide maximum visibility in low-light conditions. Suitable for both indoor and outdoor swimming.
Try them: Speedo Biofuse Goggle
Blue lenses – good all-round lens option providing reduced glare in bright conditions. Suitable for both indoor and outdoor swimming.
Try them: Speedo Aquapulse Max 2 Goggle
I wear glasses – do you offer prescription swimming goggles?
Absolutely. We have a great range of Prescription Swimming Goggles at Speedo, across a variety of dioptre options, from -1.5 to -8.0. We also have a 'build-your-own' prescription goggle, the Pulse Optical Lens Prescription Goggle Kit (available in 0 to -8.0 dioptres), which allows you to change lenses and cater for any differences in prescription for each eye.
Why not try one of our best-selling prescription goggles, the Speedo Mariner Optical Goggle?
How do I put my goggles on properly?
We suggest starting by holding the lenses snug to your eye sockets until they're positioned correctly. Hold in place with one hand. Next, pull the goggle strap into place, and re-adjust the lens position if necessary. The best fit will give you a comfortable even pressure around your eye and a slight suction.
My goggles keep fogging up – why?
The scientific answer is that goggles fog when warm air meets the colder-than-air lenses, causing condensation. However, all Speedo swimming goggles include anti-fog technology to prevent fogging, either through an anti-fog coating or technology impregnated during the goggle's construction. It's important not to rub the insides of your lenses as this will wipe away the anti-fog coating. The age of your goggles can also be a factor.
For more information, read our article about how we prevent Speedo goggles fogging up: Speedo Anti-Fog: How We Prevent Goggles Steaming Up.
How should I look after my goggles?
Looking after your goggles properly will help you extend their life. Our top Speedo tips for looking after your goggles are:
Use the goggle pouch they came with. This will help prevent scratches and other damage that can occur when they're loose in your swim bag.
Rinse gently after use with lukewarm water. Chemicals and chlorine can affect the life of your goggles. However, DO NOT use soap or detergent to clean your goggles as this can damage them and affect the anti-fog coating.
Don't touch or rub the goggle lenses. Rubbing and touching can scratch the goggles and remove the anti-fog coating, affecting your vision in the pool.
Leave goggles to air-dry after rinsing. Lay your goggles flat to air-dry and never leave them wet in your kit bag, as this can encourage bacteria and mould.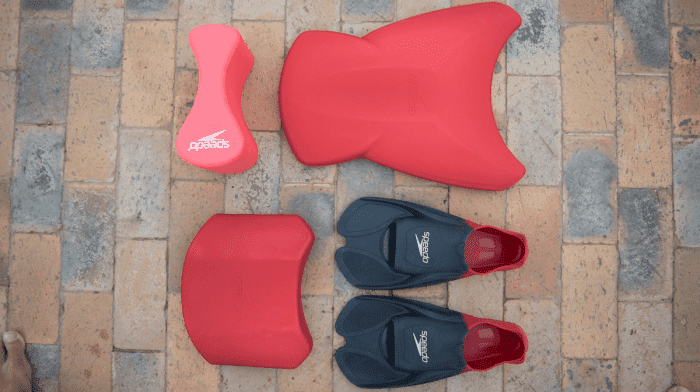 What do you need to bring to the pool? The most obvious items are your swimwear and towel, but you'll most likely be needing a few more things.
Keep goggles out of the sun when not in use. UV light can affect the life of your goggles. When you're not wearing them, pop them out of the sun. They'll last longer!
Where can I buy swimming goggles from?
You can browse our Men's, Women's and Kids' Goggles online at the Speedo Store, or visit one of our stores nationwide.
Still need help choosing from our range of Men's Goggles, Women's Goggles and Children's Goggles? Use our handy Speedo Goggle Selector Tool now.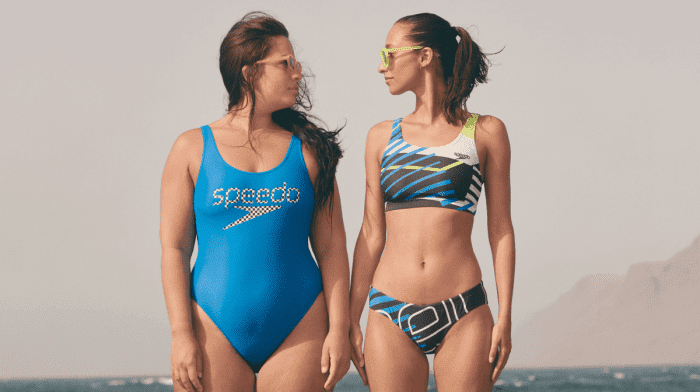 Feel supported, comfortable and confident every time you swim with the right swimsuit.