What do you need to bring to the pool? The most obvious items are your swimwear and towel, but you'll most likely be needing a few more things. Don't forget your goggles if they make swimming that much easier, plus a water bottle and snack for keeping yourself energised. As for toiletries, counter the drying effects of chlorine with a moisturising shower cream and a decent shampoo.
The bag itself
Lightweight fabric is the name of the game – you'll want to sling on your bag with minimum fuss. It could be a rucksack that serves as your normal daypack, carrying other items like your laptop and wallet. How about an opening at the back? This can be great for quick access to items that'd otherwise be stuck at the bottom. Or maybe you want more of a simple duffel or a bag made from quick-drying, open-weave mesh. Either way, you'll need various pockets and a waterproof section for your wet gear afterwards.
Swimwear
There are plenty of options here. If your usual beachwear doesn't cut it, find a design that will be comfortable for laps, drills or anything else you might fancy giving a go. It's important to look after your swimsuit too. After getting out of the pool, rinse it in cold water to get rid of the chlorine. Then, when you get home, leave it to dry properly before packing it again or else bacteria and mould might grow.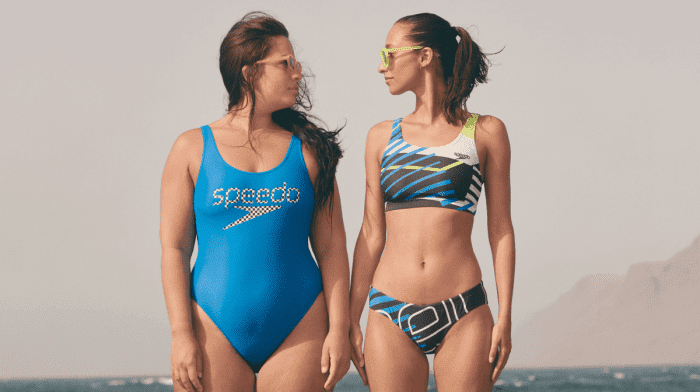 Feel supported, comfortable and confident every time you swim with the right swimsuit.
Goggles
When it comes to protecting your eyes, goggles are the only way forward. To avoid any water leaking inside, go for ones that have light suction and an even pressure against your face. Know how they can sometimes mist up? To protect the lenses' anti-fog layer, gently wash in lukewarm water after a swim and store your goggles in their protective pouch.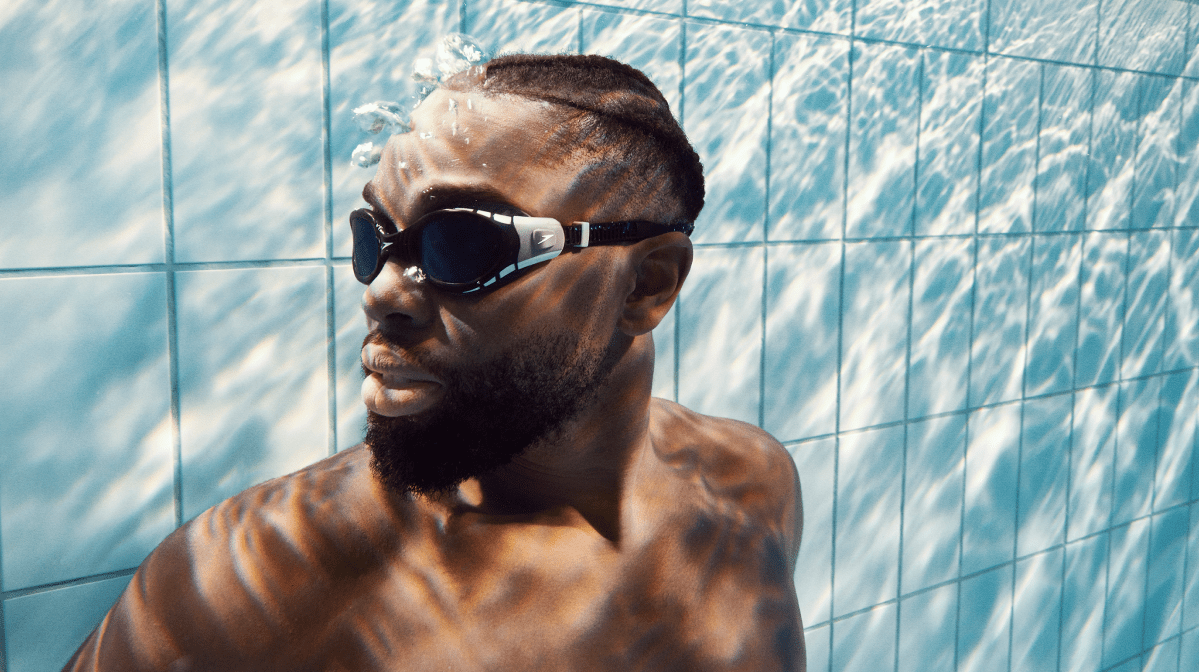 Discover which swimming goggles lenses are right for you. From prescription lenses to polarised, tinted and mirrored goggle lenses. We cover what they're for and why you might need them.
Training aids
Your pool might already provide these. If not, consider packing some for extra variety in the water. Up for a challenge? Finger paddles will add resistance, working to strengthen your arms and shoulders. Likewise, pullbuoys target the upper arms (including 'bingo wings') by reducing lower body movement. As for your legs, experiment with a kickboard or a pair of fins that will demand an extra puff of effort.
Sandals
Cold tiles under your feet. Water slipping between your toes. If you want to stay dry for longer, throw in a pair of pool flip-flops or sandals. An anti-bacterial design will go far with the hygiene conscious, while a non-slip sole will give you added grip.
Towels
If you tend to leave your towel by the pool edge, how about a bright or distinctive colour to avoid any accidental swaps? Once wrapped around you, a soft and absorbent fabric – such as 100% cotton – can be a welcome choice. As for packing the towel away again, look for one that's quick-drying and that won't weigh you down.
Toiletries
It's vital to shower before and after a swim. This might involve a quick 'splash and dash' with some liquid soap or the full-on works of chlorine-fighting shampoo and conditioner. A comb can be a worthy opponent to hair tangles or maybe you need a soft-bristle hair brush for some extra muscle.
Water
Possibly the most humble item. Probably one of the most important. Always pack a bottle of water to sip from before and after your swim. Even a 2% loss in water content can start to negatively affect your brain, causing you to lose alertness and feel tired.
A snack
A protein-packed cereal bar? A sliced pear? A handful of cashew nuts? Work out what type and size of snack you'll need for your swim. You'll want to eat 20-30 minutes after leaving the pool to get your energy levels back on track.
Money
If your pool has paying lockers, don't forget to bring the right change. A small zipped pocket in your bag can be great for stashing a few coins in.