Have you ever wondered what a Para-swimmer eats to stay in shape? We caught up with eight-time Paralympic medalist and World Record Holder Ellie Simmonds to find out what she eats when she's training and some of her favourite meals.
Eat Like Ellie While Training
If you're looking for meal inspiration during a training block, here's a breakdown of a typical day for Ellie.
Before and after morning training – Before: a flask of coffee with a Nakd Bar, After: a yoghurt
Breakfast – Oats with chia seeds, mixed seeds and mixed berries
Lunch – A slice of toast with smashed avocado, spinach, beetroot and eggs
Snack – Carrot sticks with hummus
Before and after second training session – Before: a banana, After: an Eat Natural bar
Dinner – Coconut and chickpea bake with rice and broccoli
Evening snack – Yoghurt and cherries
Ellie tries to eat a balanced diet, regardless of whether she's in training or not, but in the month or two before a major competition she'll try and cut down on treats!
Eat Like Ellie Before a Race
The night before – Ellie doesn't stick to anything in particular the night before a race. She tries to eat something that's filling but not too heavy and stays away from spicy food.
The morning of – On the morning of a race Ellie sticks to something simple like cereal and will always have a big cup of coffee to help wake her up. Her top tip is to find something that works for you and stick to it.
Ellie's Favourites
Favourite Meal
"I love breakfast and brunch, and my favourites are granola with fruit and yoghurt and pancakes with fruit. I also love a good cup of coffee!"
Favourite Snack
"My favourite healthy snack is apples with peanut butter. My favourite naughty snack is anything sweet – usually cake!"
Favourite Pizza Topping
"Definitely cheese and mixed veg with barbecue sauce!"
You can find out more about Ellie here.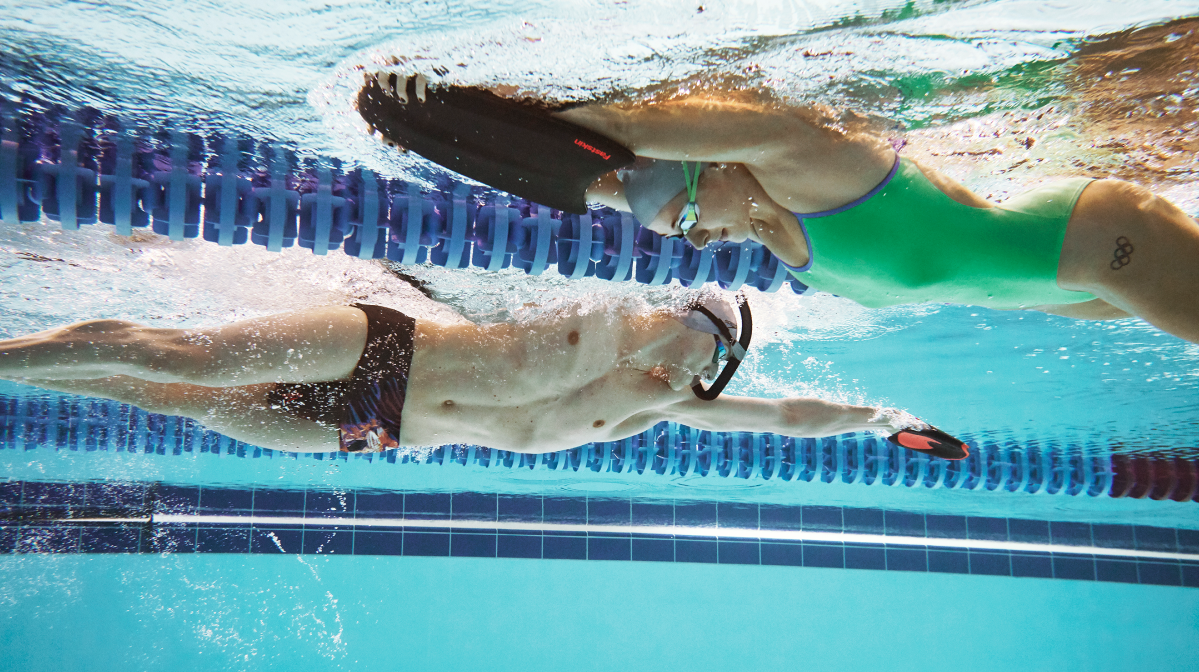 Get more out of your swim training with the right nutrition and the right amounts of food.