My name is Zandile Ndhlovu, I'm a Freediving Instructor, South Africa's first Black Female Freediving Instructor, I am also the founder of the Black Mermaid Foundation, an organization working to create diverse representation in Ocean spaces.
Its curious how, when I started diving, I was always the only Black person on the boat who was a guest, and from this, knew I wanted to change this view, this normative, because the narrative around Black people and water has always been incomplete, and yet it persists.
On dives, many things would happen that wouldn't quite happen to anyone else, like being asked if 'I was going to dive with ALL that hair,'
To be a Black body, where you are already a minority, would be the reminder that you are the one that doesn't belong, or when you try and fit a wetsuit and nothing is quite made for your body because your bum and thighs are more curvy than the standard and so, you're given a bigger suit that fits your lower body while water floods the suit constantly cause its too big at the top, and then language, here in South Africa, the ocean space is predominantly white, and in many instances, Afrikaans would be spoken and for all the explaining that I am not conversant in this language, this normative and weird expectation would continue, the expectation for me to accept being translated to almost as though I'd paid less to be there, a second class existence.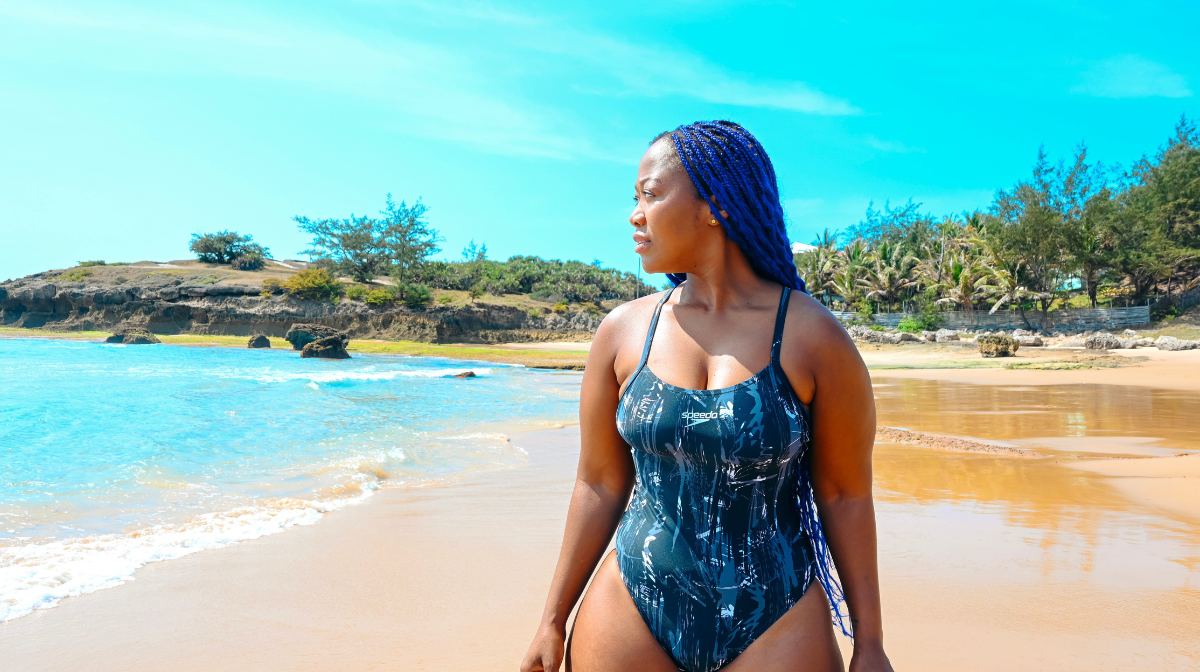 The continuous reminders that you are the outsider.
And so the work to stand in the beauty of Blackness, make it a normative too, its body, its fight for liberation, a freedom that did not come easily and so, an honouring of the men and women that came before me to ensure that the business language is inclusive and looks like the entire country, made of people from, all different cultures, upbringing and dialects, and so to not take this for granted, because everything I would allow to happen in the vicinity of my body, would either continue the oppressed state of existence that often is, in undiverse spaces, or liberate and make even more free the tight walls for the generations to come.
The intentional existence to not assimilate but to allow the beauty of diversity and inclusion to shine.
The ocean taught me 3 things, the learning to be present, the learning to not be led by the ego, and the reminder, to continuously be in truth, and so, I am often the voice that speaks truth, holding uncomfortable conversations, and somehow recharged by this very same ocean, to do it over and over again.
When I think about my work, it is focused on 3 things,
To create diverse representation in ocean spaces that will in turn produce the representation we need, professionally, recreationally and in sport,
Because of this representation, normalise Black bodies being water humans too, and so, no weird commentary around our bodies when we show up in and around the water, to put away the single story, that is not only disrespectful when looking through the lens of history but is incomplete.
And in this, to create a new generation of ocean guardians, because if we are to save our oceans, we can only do this work together, ensuring healthy oceans be the inheritance we leave for the generations to come. Our oceans are not only the most incredible worlds, but they are also, a food source, a fresh water source and our source of oxygen… and the biggest carbon sink… I could go on.
I am currently in Mozambique, and as has been my experience my whole life, and perhaps better in parts now, all Black bodies are assumed to be less, 'the locals', the 'look' you get, but I have realized something at the same time, that I now, care less.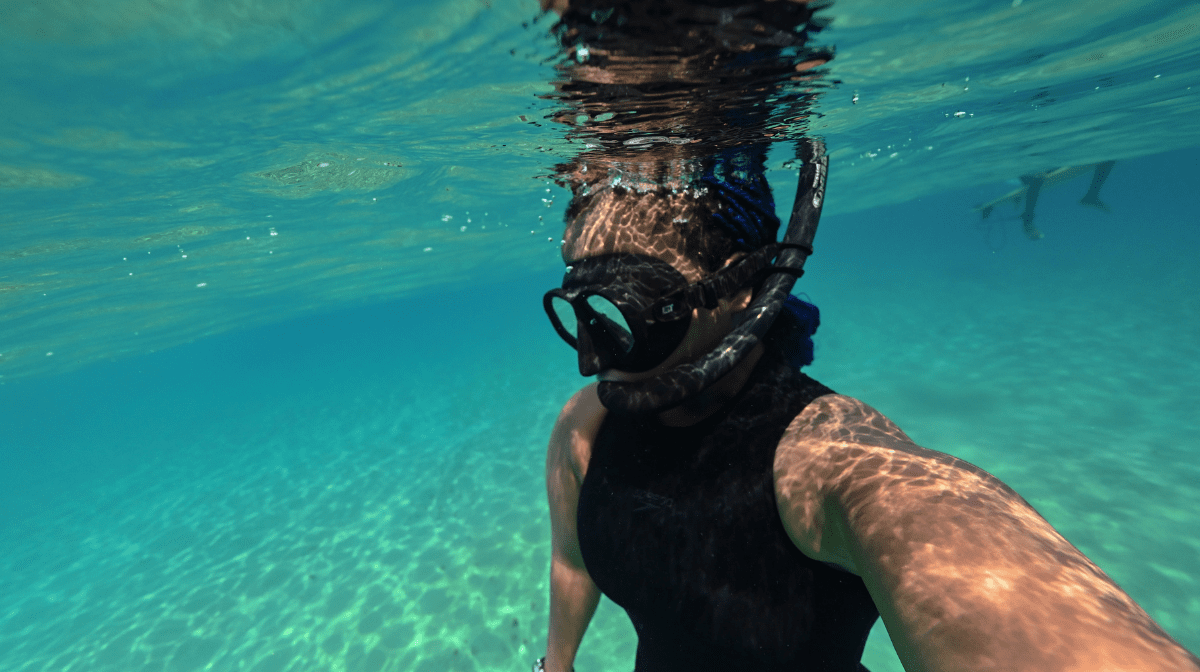 My experience in the diving sphere has affirmed my existence, it no longer cares for the approval of the white gaze, exists in its truth, unapologetic, because if the world is to honour the humanity of Black bodies, it will not be because we have explained ourselves into belonging or humanity, wherever we are, it would be the intentional and continuous show up, that seeks no validation because ours is enough, and somewhere along this living, this odd gaze, a pause will happen, calling the systemic racism that is, to order and realize that, no one is any less because of the colour of their skin, and each time we come to these incredible destinations that promise beautiful beaches that are pristine in the midst of wild summer feels, all would remember that often, these beaches and destinations are home to a people, that are often Black and Brown, and to honour these communities along with the beauty of their homes.