Tom Dean: European Junior Record Holder 200m Individual Medley
Born: 2nd May 2000
Having begun swimming competitively at just 8 years of age, Tom Dean is now a fierce competitor on the International stage. Tom's highlights include defending his title of European Junior Champion in the 200m Individual Medley, to getting Gold at senior level as part of the British Relay Team alongside James Guy, Calum Jarvis and fellow Team Speedo athlete Duncan Scott.
In 2017, Tom returned a multi-medallist from the European Junior Swimming Championships in Israel having topped the podium in the 200m Individual Medley and won Silver in the 400m Individual Medley. Tom returned to the European Championships in 2018 to defend his titles, and broke a European Junior Record in the 200m Individual Medley in the process.
Outside of swimming, Tom is currently studying for a degree in Mechanical Engineering at the University of Bath. Here, Tom trains alongside fellow Team Speedo swimmer Siobhan O'Connor. Having grown up in Maidenhead, Tom still trains with his Maidenhead Marlins Swimming Club when back home with his family
Whilst it was Tom's parents who introduced him to swimming, it was watching his sister Connie Dean's achievements as a swimmer that Tom credits as being his biggest source of inspiration. Tom says that without having had Connie as an example, he may not still be swimming today. Outside of his family, Tom 's biggest inspiration is swimmer Michael Phelps, the most decorated Olympian of all time. Tom is now turning his focus towards his own Olympic success, with competing at Tokyo 2020 firmly in his sights.
Events: 200m Freestyle and 200m Individual Medley
Key achievements:
2018 European Champion
2018 British Champion
2018 European Junior Champion
2017 European Junior Champion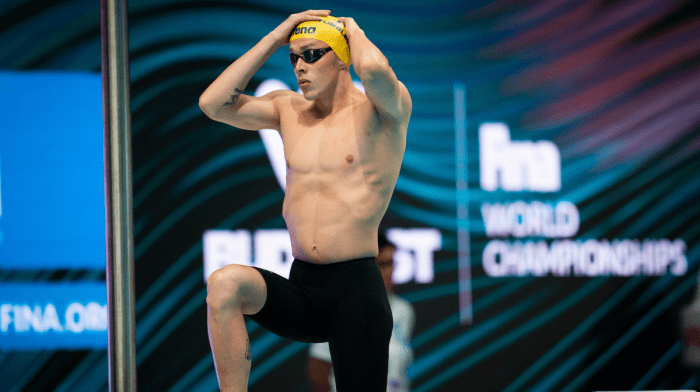 As Zac Stubblety-Cook fine tunes preparations for Birmingham 2022, we spoke to the 200m Breaststroke World Record holder to discover how he turns self-doubt into self-motivation.