We're pleased to announce a new, multi-year partnership with British Swimming to provide swimwear and specialist equipment to all aquatic disciplines across senior and junior squads.
Running across the next two Olympic cycles, Speedo will become the official technical and apparel partner for British Swimming and the Home Nations, starting with the 2022 European Aquatics Championships in Rome next month.
As a result, British swimmers will be able to wear all Speedo products including caps, goggles and the swimsuits which were worn by 69% of those who won swimming medals in Tokyo. Out of the pool, athletes will wear Speedo's eco range, which is part of our most sustainable teamwear product offering ever.
As part of the partnership, we will also become the exclusive partner of British Swimming Diversity & Inclusion programme, helping to make the world of aquatics more equitable and encourage participation from people of all backgrounds.
Our Head of Global Sports Marketing at Speedo, Simon Rowe, said: "There is no doubt that British Swimming is in the top tier when it comes to performances on the international stage and we are incredibly excited to be official partners for what promises to be an exciting future. Supporting swimmers from grassroots all the way up to the elite levels across the UK is what we are all about and, with a stacked domestic Team Speedo squad, our commitment to the world of water in Britain is clear for all to see.
"Our ongoing Swim United campaign also demonstrates that we are passionate about driving positive change in the aquatics sector to make swimming as inclusive and welcoming as possible – we are excited about how we can work together with British Swimming to make this a reality."
British Swimming Interim CEO Ash Cox said: "Everyone at British Swimming is incredibly excited to be teaming up with Speedo once again. At a time when our teams are looking to build on recent performances and cement their place among the best in the world, we know that this partnership with a world-renowned, high-performance aquatics brand can play an important role on the global stage.
"It is always a moment of immense pride when an athlete, coach or staff member gets to put on the official national team kit when representing their country or national programme at a major event, and we cannot wait to see our Paralympic swimmers, Olympic swimmers, divers, high divers, artistic swimmers and water polo players in their brand new Speedo-British Swimming kit in this busy year and beyond.
"With Speedo also focusing on areas away from elite competition, such as sustainability and the goal to ensure everyone has the right to experience the joys of aquatics, we know we also share values that are important to our aquatic family."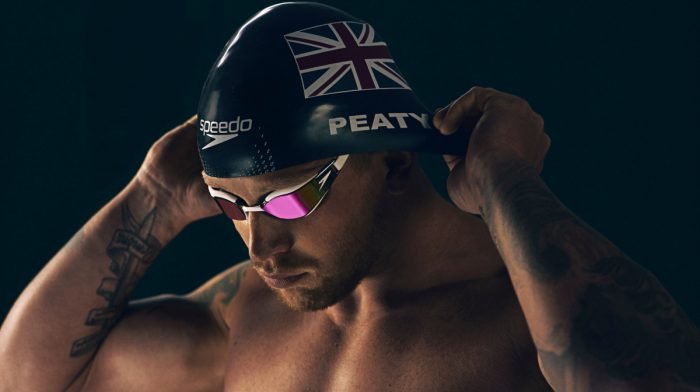 The triple Olympic Champion is here. Welcome to the Team Speedo, Adam Peaty