The busier we get, the less time we seem to have for ourselves. This often means that we tend to prioritise career and social life at the expense of exercise. But it is possible to fit training into your busy schedule. Here's how to do it..
1. Join a club
"It was the best thing I did," says triathlete Melanie Pretty. "Mine offered coached workouts six days a week, and the chance to join in with as many as you like. They run evenings and weekends – great for people with full-time jobs – and you get advice from experienced triathletes (technique is crucial to avoid injuries)."
2. Plan ahead
"I work with a coach who puts my training plan onto an online diary'," explains Gareth Jones, an extreme triathlete who also runs a dental practice. "It means I'm able to easily move workouts around to fit in with changing commitments, and it really helps me stick to my workouts."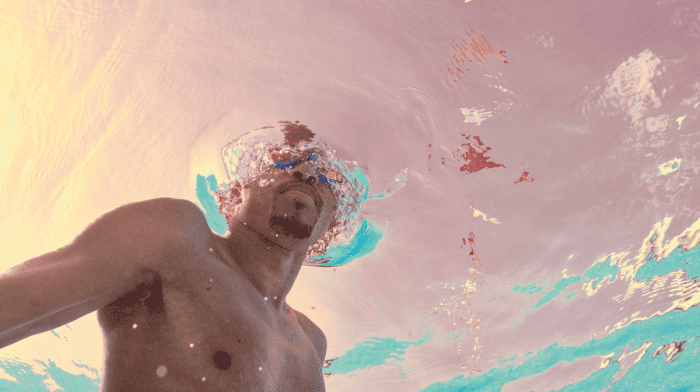 Tri coach, Dan Bullock, takes us back to basics of triathlon swimming and shares his tips for beginners.
3. Think outside the box
Gareth has another tip for making those workouts happen, too. "Think of any opportunity as a chance to train. My eldest son visits friends on Friday, so I take him and run for an hour, before picking him up at the end. On occasion, I'll jump out of the car halfway, and run the rest of the way home – meaning I'm using my time really effectively."
4. Don't skip self-care
Foam rolling, stretching and regular massage might not sound essential, but you'd be surprised. "As well as reducing your post-workout recovery time, foam rolling and proper stretching decreases your chance of injury," explains Teacher and seasoned triathlete Helen Oscroft. "Self-care is crucial when you're putting your body through so much."
5. Get your boss involved
"Having your seniors on board with your training means they're more likely to be flexible when it comes to your working day, and a flexible workplace helps hugely when it comes to sticking to your training plan," says Sports Psychologist John Beeby, "Whether it's working from home following a big race, or enabling you to leave early once a week to make that 6pm group workout, it's well worth being upfront."
6. Train first thing
"Research shows the earlier we train in the day, the more likely we are to keep it up," John adds. "Sometimes the stresses of the day mount up, and by mid-afternoon it's harder to justify time out. Train first thing and you're more likely to actually stick to it."
7. Be willing to make sacrifices
"In order to get yourself across that finish line, something has to give," reasons Lucy Edwards, who has an impressive 10 triathlons under her belt. "It might cost you your Friday night cocktails or your takeaways, but it'll be worth it."
8. Be flexible
According to Ironman and Triathlon Coach Andy Sexton, flexibility is key. "If weather puts a literal dampener on your outdoor, don't rule it out – you may have to race in the rain, so unless conditions are dangerous, get outside. If there's ice or high winds then try a turbo or spin class – don't let unexpected eventualities put you off."
9 … and realistic
"A good tip is that your goal should scare you slightly, but it shouldn't be unrealistic," says triathlete Amy Jenner. "Worried about making it across the line? Try entering a Sprint distance first, to build up your confidence."
10. Don't forget to rest
"Recovery can take many forms," says Ironman Michael Anderson. "I always take one full day off every week where I'm as restful as possible. If you don't make time to recover, your body can't function as well as it should."
Disclaimer: Always consult with a professional healthcare provider before starting any diet or exercise programme, if you are pregnant or if you are potentially suffering from a medical condition.