Comfort, along with a well-fitting wetsuit, is key to a fast swim. During race-day stress, avoid accidentally tearing your suit during fitting by wearing gloves. Take your time to get the suit fully into position and bring lots of arm material up into the shoulder region so the thinner shoulder panels sit where they were designed to, rather than down the arm.
Forearm panel positioning is vital for an effective catch – if your suit has the additional panelling to enhance this key area. The forearm panels must face backwards (on the inside of the forearms) as you set your catch, but can easily be overlooked in the hurry to get your wetsuit on. If they're even slightly offset, they become completely redundant. Try to get someone to zip you up, rather than strain the shoulders doing it yourself and risk the possibility of pulling the base of the zip away from the suit material.

Tips for non-wetsuit swims
If it's a non-wetsuit race, swimming conservatively and efficiently will be even more important to see you through the distance and onto the bike. Ignore the overall time as it will inevitably be slower – don't become despondent by comparing it to a wetsuit swim. Beforehand, fully warm up the ankles and calf muscles to allow the toes to try to stay pointed backwards as best as possible. The legs will really sink if the toes point to the bottom of the lake/river/sea, now that you no longer have 5mm of neoprene to offset the sinking effect of the drag your feet can create.
Goggles
Stop your goggles fogging by adding a tiny amount of lemon juice and rinse them before wearing. Wash your goggles regularly to keep them shiny and in good shape.
So much can hinder your swim on race day that it's surprising if it ever goes fully to plan. Arriving early and allocating time to allow each of the following will help you be at your best when the race commences
Warm up
Specific 'dry land' swimming warm-up exercises are key to bringing the body up to racing temperatures and to get the swimming muscles ready to perform. This will allow you to swim a little faster a lot more comfortably when the gun goes, rather than overload a cold body and feel very uncomfortable when you get to the first buoy. A short swim warm-up, if it's not too cold, along with wetsuit flushing – to squeeze out air and excess water, vacuum-sealing your suit to make it the most invisible to you yet – will be the most helpful in terms of flexibility in the shoulder and assisting body position.
To flush your wetsuit, allow the suit to flood once immersed, exit, and squeeze water from it, then pull it back up into position.
Start line positioning
If you're reasonably confident in the water as a strong pool swimmer, don't be surprised if you spend the first 20-minutes of a long swim race overtaking slower swimmers who have possibly miss-seeded themselves due to inexperience or just not being sure how fast they are. Many people report back frustrated that the middle of the pack was quite slow and it took ages to meander through before clearer water was available. It's hard to give full advice on this area as races and the quality of the depth of field change, but experience will eventually help you choose an ideal location on the race line.
Course direction
Race only the racecourse. By this I mean try to avoid swimming several hundred extra metres by going off-course. Even slight deviations can add up. A swimming friend en-route to an event changed his breathing pattern from something that we knew kept him pretty straight to something that interrupted his rhythm. His watch recorded a swim of several hundred meters further then necessary, a lot of which was due to the changes made. Even at a fast pace this is still probably five minutes of added time spent in the water while your competition is biking away.
Drafting
If you can do it well and find the right person to work with, drafting can not only make your swim faster, but also easier. It can also make your swim much slower, unless you're with the right person who's at the right speed. If you're swimming on someone's feet and therefore pulling through disturbed water, it will make it harder to judge your speed. I try to swim to the side of any swimmer I intend on drafting, so my pulling and feel for the water is not compromised. Any earlier race pace sessions will also give you a feel for a more accurate swim speed. You can then choose if the person in front is helping or hindering you.
Result: A Faster Swim
If each of the key points above help reduce your time by just 15 seconds each, you could possibly enjoy a two-minute saving – so suddenly that reasonably competitive 25-minute 1500m is now a 23-minute swim. This would've taken months of technique work to achieve at this level. However, we haven't radically overhauled the stroke, just refined some of the areas where time can be added. In the off season, at the right time, with the correct fitness, drills and approach to training plan, I would be very confident more time could be found to speed you further, but if you're too close to race day for a stroke overhaul, this is a great way to reduce your swim time.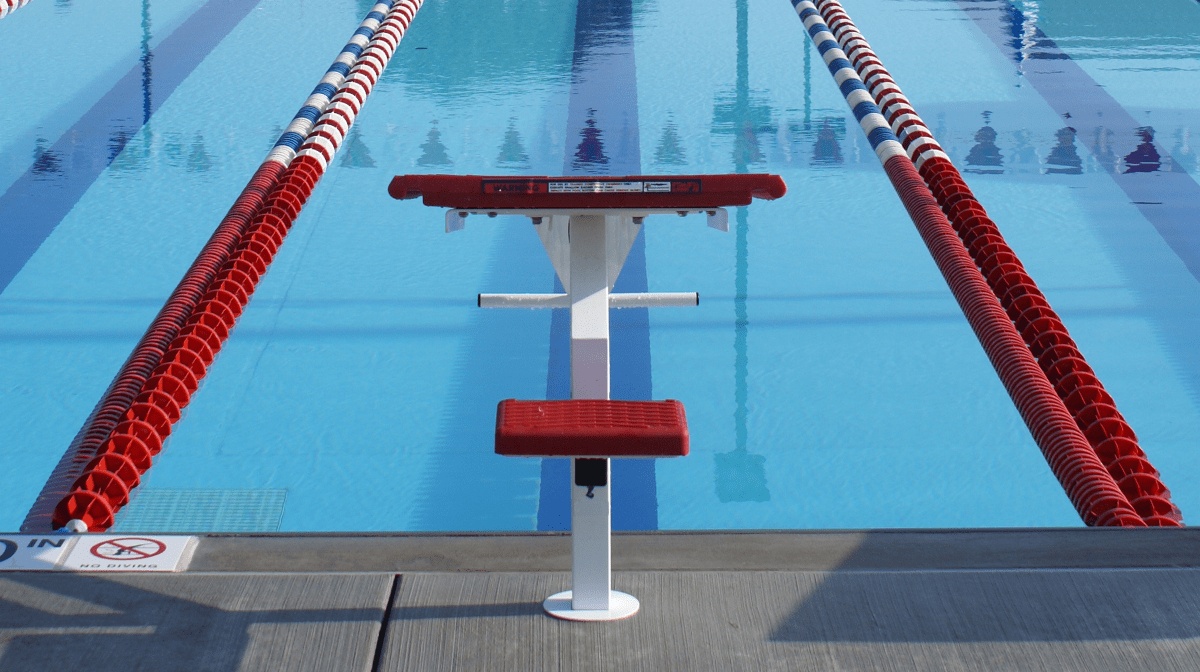 Here are some top tips, including how to use the data displayed on Speedo On to your advantage.