Alia is the most successful female swimmer in Caribbean and Central American history, competing in her first Olympic Games at just 16. Now, four games later, she's a World Record holder and history-maker – delivering Jamaica's first ever Gold medal in swimming at the 2014 World Championships.
So, what does it take to become one of the best? Here is Alia's advice on knowing your strengths, overcoming mental challenges, and staying motivated.
Knowing Your Strengths
It can be easy to focus on your weaknesses, but it's important to know your strengths and the positive impact it can have on your performance.
"I believe my strengths are the ability to bounce back after disappointment, smiling through adversity, seeing the silver lining in situations and offering kindness to others."
If a race doesn't go to plan, or a training session is feeling tough, you need to believe that you can dig deep and overcome it. Alia recommends making a list of your strengths so you can remind yourself of them when things aren't going as planned.
Overcoming Challenges
Swimming is about perseverance and a strong mentality. Alia's best advice is to not let the bad days discourage your or keep you down – you should always try and bounce back. Alia believes it was her perseverance that helped her achieve her World Record.
"My greatest swim so far is probably my 2014 World Record in Doha. It was a huge mental battle from the end of the semi-final to the final the next day, and I really had to rely on perseverance to get through. I decided I wasn't out, and I swam with that optimism. I out-touched my closest competitor by 0.02 seconds and got the World Record."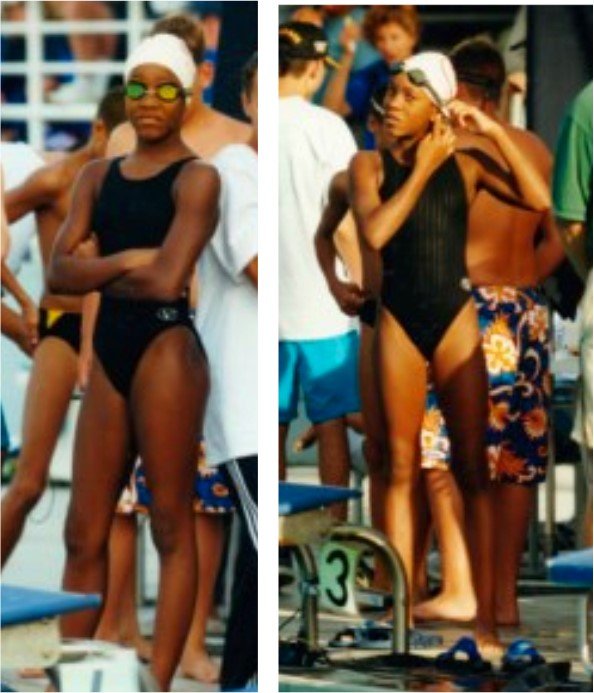 Alia's 5 Top Tips for Aspiring Athletes
Focus on your goals and set new goals every three months.
Remember why you are in the sport; this will help you during the tough times.
Create a support system around you with people that encourage and uplift you, but also push and motivate you.
Have fun daily!
Make a gratitude jar and write down everything you're grateful for. On hard days it will come in handy.
You can find out more about Alia here.