Benone Strand is one of the most popular beaches of the Causeway Coast of Northern Ireland but yet always feels spacious. The Benone Strand is seven miles of golden soft sandy beach edged by dunes and sea grass with spectacular views of Benevenagh mountain and Donegal. It's one of Ireland's longest beaches and the perfect place to swim, fish, powerkite or bodyboard in beautiful surroundings

With the wonderful addition of a portable sea sauna in 2022, the beach is now the perfect place for a swim all year round even if you're not a hardened winter swimmer. HotBox is an authentic Finnish wood burning sauna located on the beach and is the perfect winter dip warm up experience. Snuggly blankets around a log fire add to the cosy ambience
For more information and group bookings
https://www.hotboxseasauna.com/
@anna_hotboxseasauna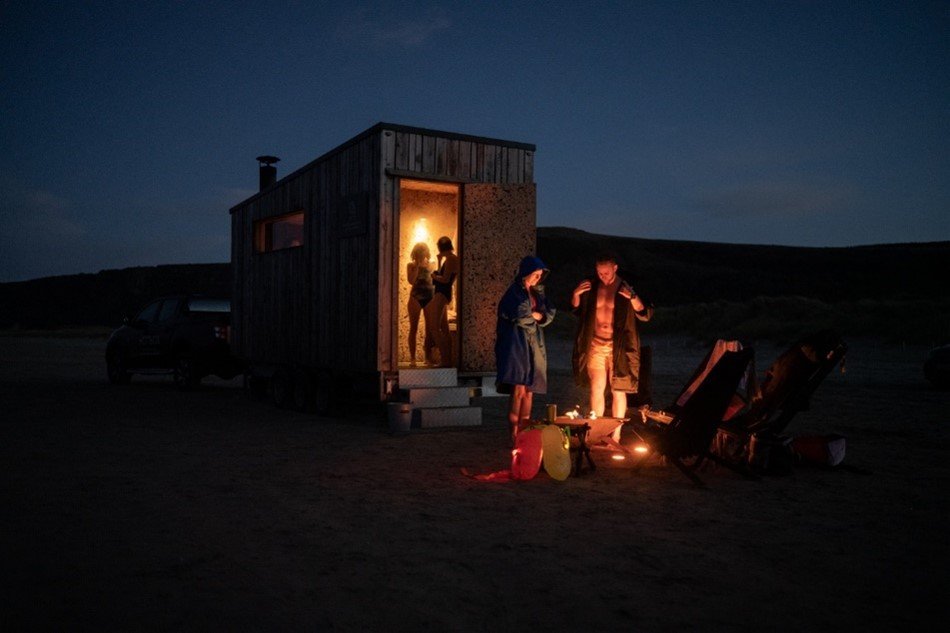 2. Bude tidal pool, Cornwall
The rough waves and strong tides of the Atlantic can be daunting for even the strongest swimmer, but this pool – part natural, part carved into the rock – offers a safe place to enjoy the Cornish sea.
Created in the 1930s to provide a safe pool for the people of Bude, it is now run by the charity Friends of Bude Sea Pool, who have a small hut available to swimmers for changing and keeping warm.
An absolute must-swim for any outdoor water enthusiasts. The vast spread of breath-taking beach with a dramatic winter sky is one of the most magical views in North Cornwall.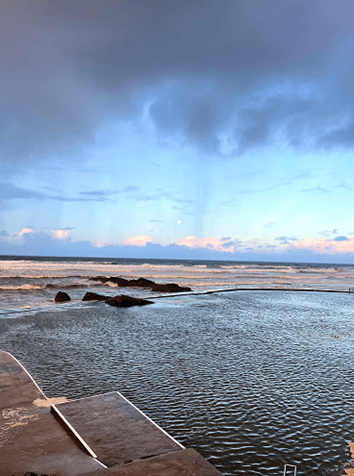 3. The New Bath Hotel Lido- The Derbyshire Dales
Standing at 36.5 metres long and 9m deep, this historic geothermal heated lido is fed by an underground spring making it mineral rich and entirely chlorine free . This along with the breath-taking surrounding scenery of the Derbyshire Dales, make swimming in this lido a purely exhilarating experience and highly recommended if you're visiting the area.
Open all year round and averaging 15 degrees in Jan, its not warm in the winter by any stretch but a better option if you're not daring enough to take on a river or lake in the winter months.
A few lengths in and you're definitely able to withstand a good 20 minutes or so of swimming
Non-members need to pre book a session
4. Loughrigg Tarn, Cumbria
Said to be one of the warmest lakes in the Lake District, this stunning pool, nestled beneath the steep side of Loughrigg Fell, is covered in lilies during the summer. Nick-named "Diana's Looking-glass … round, clear and bright as heaven." by William Wordsworth, this accessible tarn is one the most easy to reach in the Lake District. Just a short walk from a lay-by car park. Take a buddy for safety and remember to pack the right gear to warm up after your winter dip.
https://www.speedo.com/wild-swimming.list
Flask and hot water bottle recommended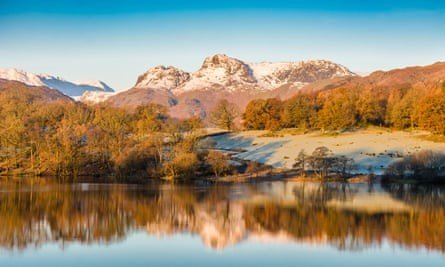 5. Loch Morlich, Scottish Highlands
Scotlands only fresh water award winning beach situated at the foot of the Cairngorms, right at the heart of the National Park.
The beautiful sandy bay provides the ideal spot for water sports and swimming with spectacular views of the snowy peaks of the near by mountains.
Don't be fooled by the illusion of warm water – Even in the summer the water is super cold- The Loch is 300 metres above sea level in the Scottish Highlands and sometimes freezes in winter.
Glenmore Shop and Cafe runs a sauna that cab be booked in advance and provides a great space for warm apres-swim.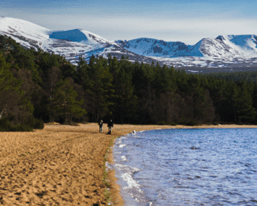 Next week- Our top 5 winter swim spots in Europe