Mack Horton broke his first Australian record at just 13 years old and has quickly established himself as one of the greatest distance swimmers in the world. Mack has won medals at the Olympics, the World Championships, the Pan Pacific Games and the Commonwealth Games.
Training
When it comes to training, Mack does a range of sessions in and out of the pool. On an average week, Mack will do 10x 2.5 hour swim sessions, alongside 3x gym sessions to focus on strength and explosive power. 2x Pilates sessions a week work on muscle control, whilst weekly physio and massages ensure Mack's muscles stay in the best condition possible. Mack also loves incorporating training aids into his swim sessions to mix things up.
"In the pool I like to incorporate training aids, and my favourites are paddles and pullbuoys. Using them you can punch out lap after lap at a good pace."
Shop Mack's favourite training aids here.
Before you jump into a training session, Mack's advice is to always remember to warm up properly. All of Mack's swim training sessions begin with half an hour of stretching before him and his teammates get into the pool. Mack then spends around 30minutes swimming quite slowly and easily before he focuses on speed, to ensure that his lats are properly warmed up and to avoid any injuries.
Fuelling
Distance swimmers like Mack must make sure they're well fuelled for training and race days. Here's an example of what Mack typically eats when he's training.
"I have 7 Weetabix before training, and probably about a kilogram of porridge later. Lunch is usually leftover dinner from the night before, and dinner is always some sort of protein/carb mix. I really like curry, stir-fry and steak with veg."
Mack doesn't change his diet on race days, as he likes to keep things consistent. Mack also makes sure he has his last meal at least 3 hours before he races.
You can read more about Mack here.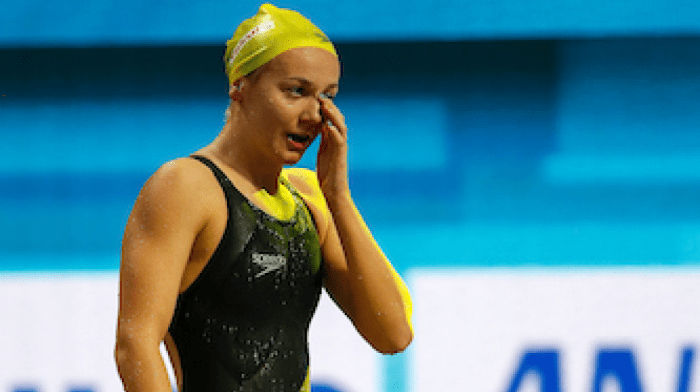 The Australian champ, Ariarne Titmus details the food that keeps her fully charged through the day.