I have been swimming for as far back I can remember. I have fond memories of my dad taking my brother and I to swimming lessons, my mum taking us to "Splash" swim sessions at our local leisure centre (where we enjoyed waves, water cannons, and a huge swirly water slide!), as well countless day trips to the beach. The 'deep end' and cold open waters of the UK coasts didn't faze us back then, as my brother and I always made it a challenge to see how far out we could swim! Looking back I feel incredibly grateful that we grew up to enjoy being in the water.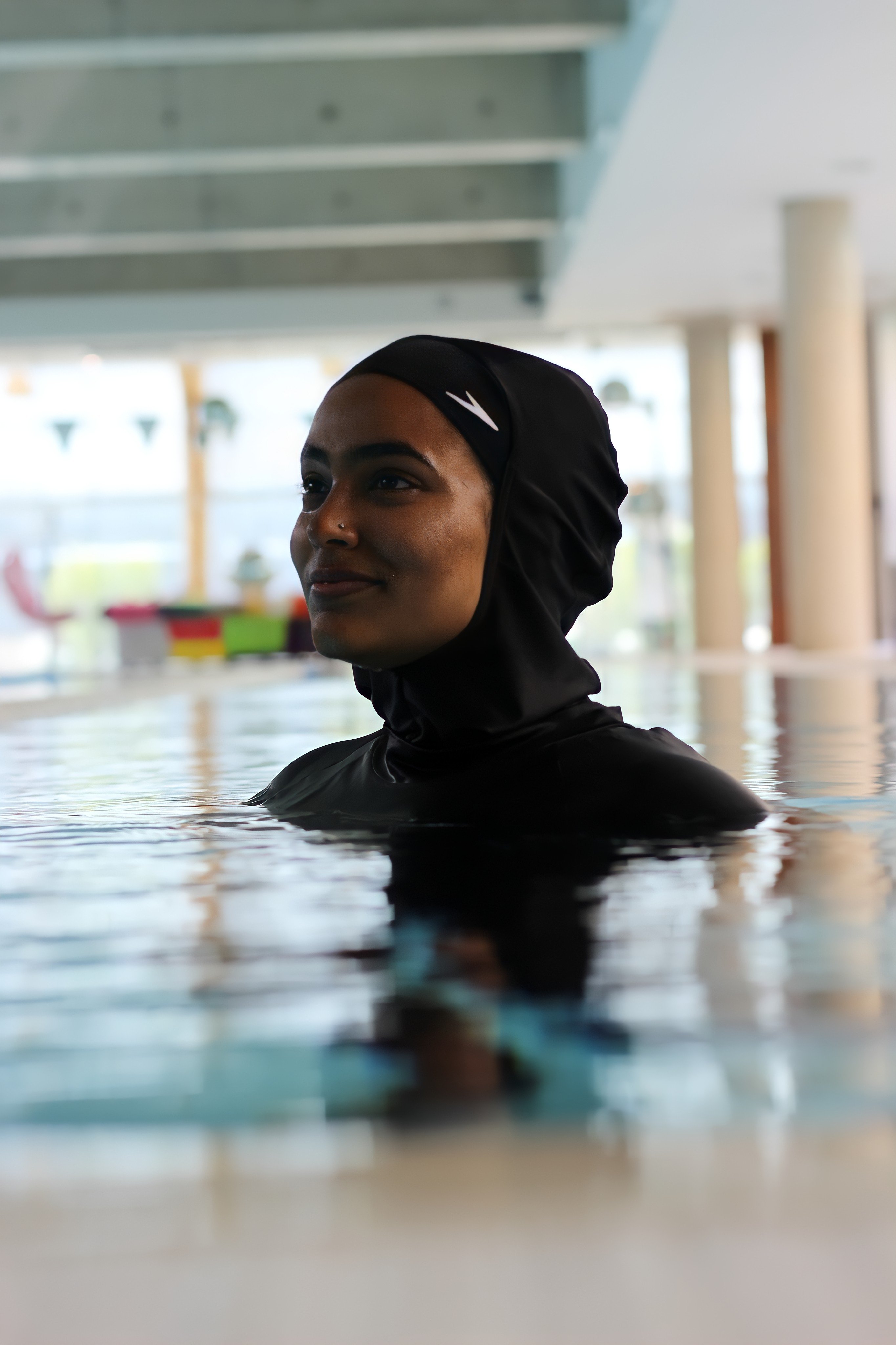 Swimming was also a part of the curriculum when I was at school all the way up until year 9, after which point P.E., including swimming, was no longer compulsory. Statistically, this is one of many factors why physical activity in young girls significantly declines in their late teens. In my case, though I stopped swimming as much as I used to, my love for gym and strength training was ignited as I used it as a physical outlet from the stresses of studying and to help build my self-esteem. Before long not only did fitness training become a regular part of my routine, but it grew into something I became increasingly interested in pursuing as a career. And so I did the unorthodox thing and left my second year of A-levels to study Sports Science. I eventually also quit my then part time job by the time I finished my studies before enrolling onto a Personal Training certification course in 2016.
One thing that drove me to becoming a PT was, and still is, my desire to see more women getting stronger, healthier and oozing confidence both in and out the gym despite impossible societal pressures. Fitness is hardly ever portrayed to young girls as a means to empower themselves or improve their quality of life, and I wanted to play a part in turning the tide even if by a little bit.
Before I turned 20 I decided to start wearing hijab, which is something I was previously hesitant about as I felt may have had to compromise my passion for my faith. There was very little to no representation of black, brown and muslim women in the fitness industry at the time, and I had never come across a hijab wearing woman in fitness spaces before at that time. Another main barrier back then was the stark lack of activewear and swimwear for muslim women retailed in the UK, but I didn't allow that to deter me any longer from striving to practice my faith and fitness endeavours in the best way I could. In hindsight I was stepping into a living breathing manifestation of my own mission statement.
Naturally, not having access to correct gear would discourage a lot of muslim girls and women like myself from participating in sport and fitness, even if they did get past the internal barrier of not seeing themselves in such spaces. At the same time the right for us to even be allowed to cover while swimming or participating in sport publicly was (and still is) being widely debated in various parts of the world.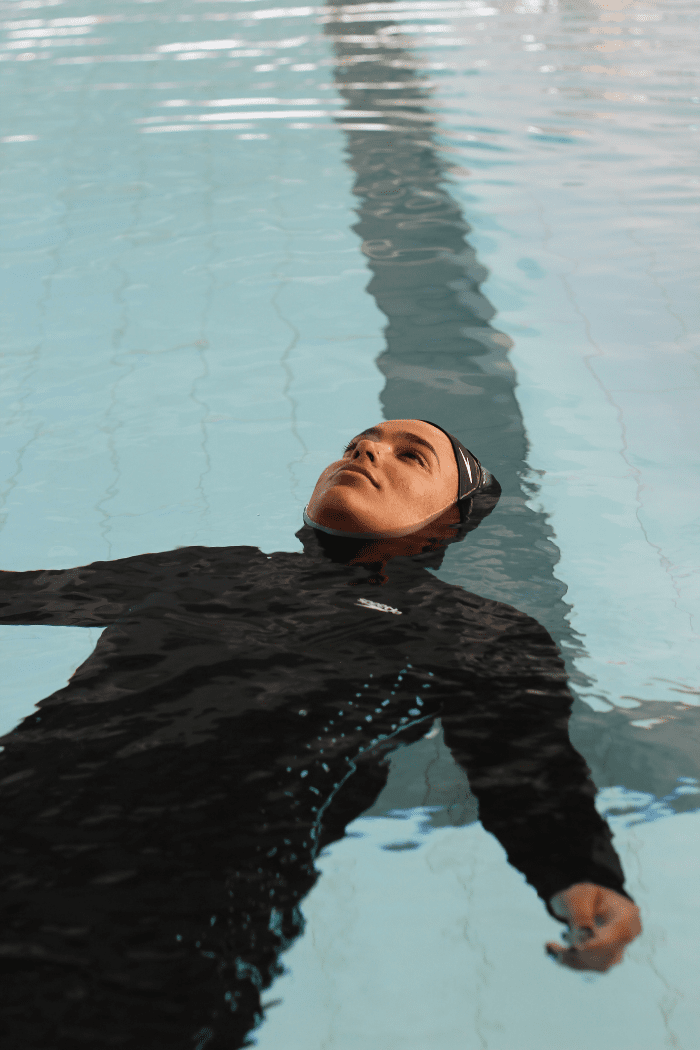 I still remember the feeling of discovering a London retailer that stocked full coverage swimsuits, as before then I had only ever seen them available across seas. I practically ran to buy my very first "burkini" and it felt like such a rebellious act in an era of modest swimwear bans. I was super excited to reintroduce swimming back into my life in my 20s after so long, as well as all the holistic benefits that came with it.
Physically, it aids in building my endurance, strength and cardiovascular health in a way that is very different to my regular gym regime, and is amazing on my joints.
The sound and sensation of being immersed in water is mentally soothing to me and helps release my happy hormones.
Spiritually, it is a way to fulfil the rights my body has over me
Today we now have a lot more options when it comes to full coverage performance activewear and swimwear, we are seeing more hijab wearing athletes and coaches, and we have beaten a number of hijab bans in sports. Although there is still a long way to go as we continue to fight some of the same battles, there is also a rise in awareness for our plight. We have more visibly muslim women in the gym, pools, tracks, fields and competitive sports without compromising their core values and I for one LOVE to see it! One thing I strive to instil in my clients is confidence in owning their space, and seeing more of themselves represented as well as having access to the right kit can be key stepping stones to attaining such poise.