We spoke to the team at Black Girl Fest to learn more about their swim stories, how to get more Black women in the pool and how they take care of their hair and skin post-swim. 
The Black Girl Fest HQ is based within walking distance from their local Lido, so we sat down with the CEO Nicole Crentsil and marketing manager Rochelle Clarke to hear their #SwimStories whilst they went for an afternoon swim. 
Check out the conversation below.
Tell us about your first time in the pool…
Nicole :
The first time I went to a pool was in year 5 when I had regular swimming lessons at our local pool. I remember it being quite nerve-wracking because my whole class watched as each of us learnt to swim. Even though I was nervous, I slowly learnt the basics and became more confident to go swimming by myself. 
On the weekends, my friends and I would either go to the cinema, hang around the shopping centre or go swimming. Those long hot summers when our parents couldn't afford to take us on holidays meant we'd spend each day at our local leisure centre playing games in the pool. 
Rochelle: 
I don't have many stories like that other than the embarrassing one of me and my brother accidentally jumping into the deep end for the first time trying to swim to our dad. 
I also had lessons at school, but I hated them. I remember I used to lie and say that I was on my period all the time so that I didn't have to get in. It's funny looking back because now you can't get me away from the ocean, I always want to be near water.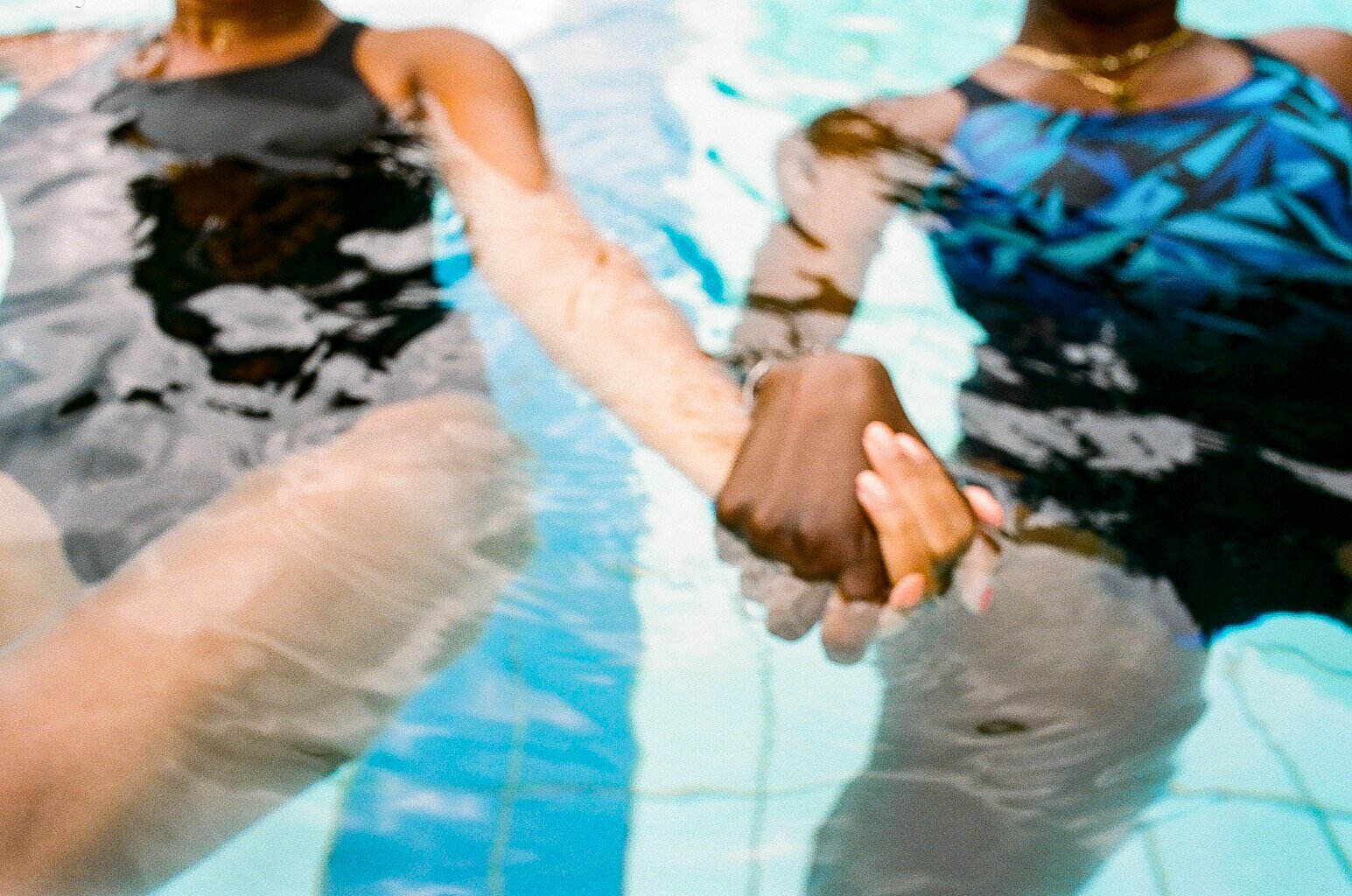 Why is being near the water important for you?
Rochelle: 
I just love it – It's really freeing and calming. I think it's important for Black people and Black women to experience this – the waves in the ocean are so meditative. I feel like we need to reclaim swimming because we really deserve to enjoy it like everyone else.  
Nicole: 
I agree. I feel like there's a carefreeness about being in the water. Swimming in the ocean for example and feeling small in comparison to the mass water puts you into perspective with life in general. There's something powerful about seeing more water than people that connects you to mother nature. Since the lockdowns, I've really appreciated being able to connect to nature in this way. 
Do you see a lot of Black women swimming and what do you think is preventing them from going?
Nicole: 
Not really no. Between me and my friends, I can't remember the last time we all went swimming as we used to as kids. I think for Black women, deciding to go swimming feels like a whole process and somewhat an inconvenience especially when it comes to our hair and skin. We really have to plan it and find the perfect timing,  we can't just jump in the pool without thinking about the state of our skin when we come out. We can't have ashy skin. 
For me, I love using skincare that's rich in moisture, basically anything with shea butter.  I love supporting Black women-owned brands like Eboni Cosmetics which I've been buying from for a while now. 
Rochelle:
Yeah, I also think over the past few years, a lot of people have become more conscious of what we put in our hair with many of us going natural. I'm a big fan of Afrocenchix products which is another Black women-owned business. Their creams help lock in moisture after washing and deep conditioning my hair post-swim.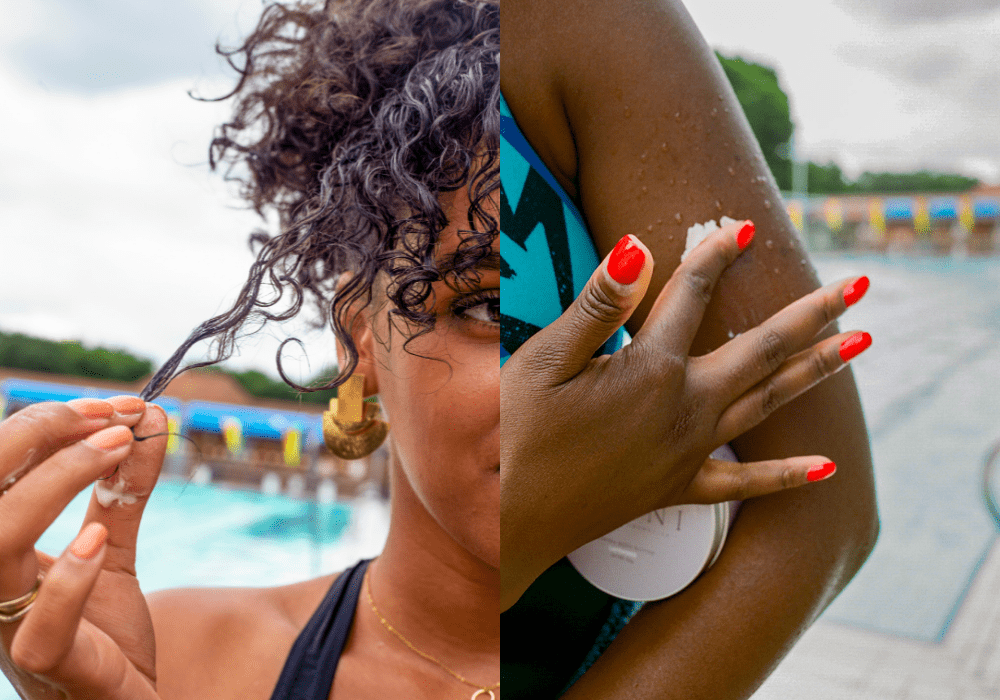 What could be done to get more Black women swimming?
Rochelle:
I'd love to see more content that helps demystify the post-swim hair & skin care process. I think for some it feels like a chore especially if it's not your wash day. I love that Soul Cap, a Black-owned business, exists so Black people can have swimming caps that fit all of our hair. 
Nicole: 
Yes, I agree. We also need more groups and communities that create safe spaces for Black women to be comfortable learning. I'd love to see more intergenerational spaces for older Black women too. 
Black Girl Fest is a creative company building projects with the purpose to help create a better future for our community. Projects include; The Club, BGF Academy, BGF Creative Fund, The Black Girl Festival + much more. 
Follow @blackgirlfest or check out their website www.blackgirlfest.com