Staying motivated throughout training and racing can be tough for all swimmers, no matter what level you swim at. We spoke to Team Speedo's Ariarne Titmus to find out how she keeps motivated to stay at the top of her game.
Ariarne Titmus is the Australian long course record holder over the 200m, 400m and 800m Freestyle events. She made her first national team aged just 15, and is a World, Commonwealth and Pan Pacific Champion.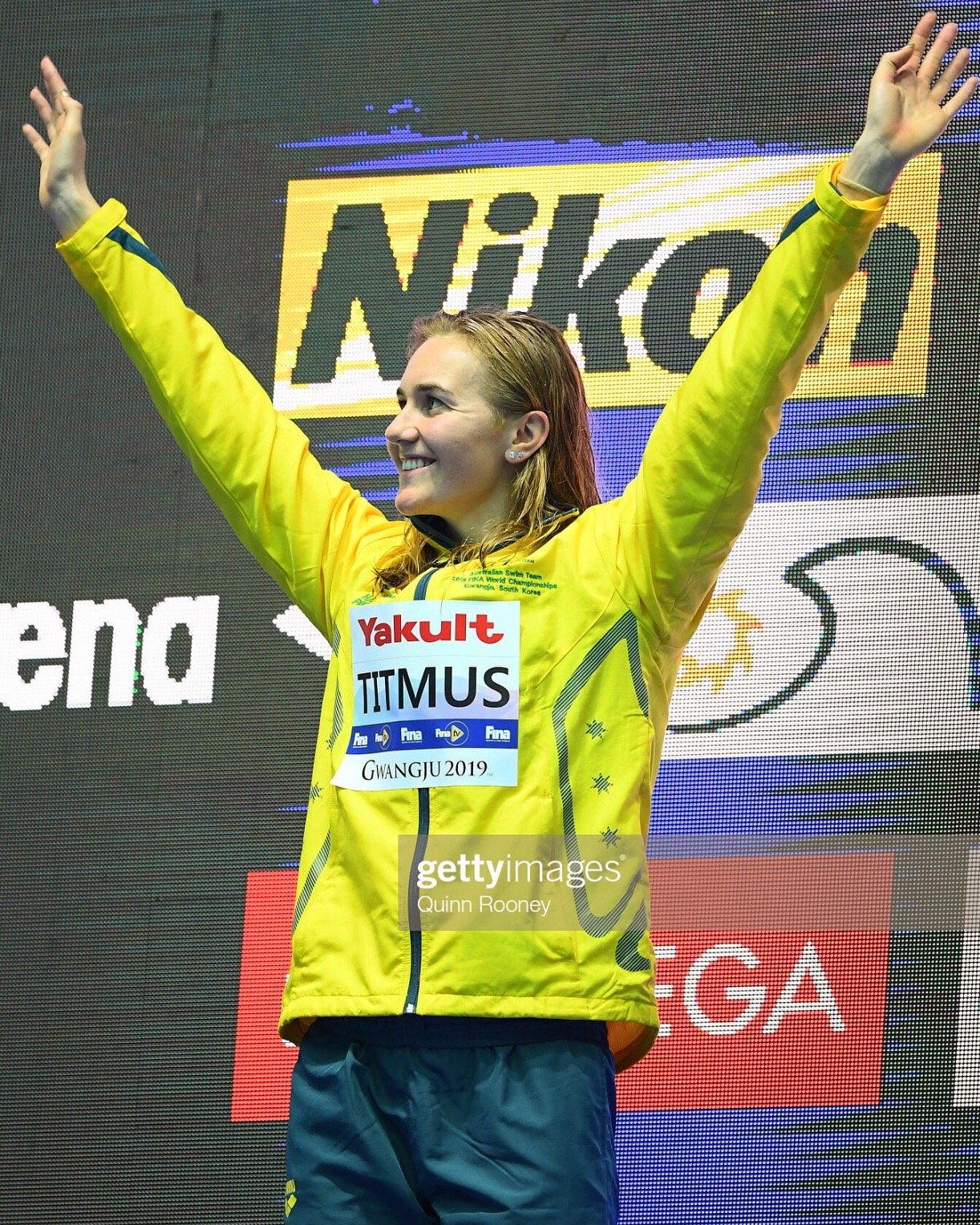 Training Motivation
Ariarne's Top Five Tips for Training:
Always try to outdo the person next to you.
Do the little things right because they add up.
Set hard but achievable goals.
Train with purpose.
Always try your best.
To overcome 'off' days in training, Ariarne suggests looking at the bigger picture and remembering why you swim.
"I swim because I love the sport, and that's why I started. All of the pressure comes back to that, and my coach and I try to set standards that are high enough to outweigh the pressure I feel from others. I love swimming just as much as I did when I first started, and I'll swim until I no longer enjoy it."
Another great tip is to use memories of your best swims to keep you motivated. Ariarne goes back to her 400m Freestyle swim and the 2019 World Championships:
"The swim of my life (so far) was my 400m Freestyle at the World Championships in 2019. Becoming World Champion was overwhelming, and I hope to feel the emotions that I felt from that win again."
Ariarne also finds that it's good to have variety in her training regime, which is why she mixes it up outside of the pool.
"I do 3 weights sessions a week, and a couple of spin bike and core exercises almost every day. Not only does this stuff complement my swimming, but it's good for my mind too."
Relaxation
It's important for everyone to find time to relax, and top athletes like Ariarne are no different. To relax after a big meet, Ariarne likes trying out new recipes and spending time with friends and family.
"I try not to go on my phone much or communicate too much with my family and friends while racing, so when I'm done it's good to catch up."
"I also love cooking; it helps me forget about what's going on in my life. I enjoy cooking for other people and seeing how experimental recipes turn out."
Next time you have a great meet, make sure you take some time out to relax and celebrate with the people closest to you! You could even try one of the meal ideas Ariarne suggested here. (link to her other blog)
Find out more about Ariarne here.