When most people think about combining tennis and water, painstaking rain delays instantly spring to mind, but not for coach Andrew Fitzpatrick.

While Andrew's world revolves around the tennis court as one of the pro tour's youngest and most innovative coaches, the 27-year-old is no stranger to encouraging his players to hit the swimming pool to help them find an extra edge. Andrew's work in the water is just one in a series of non-tennis exercises he builds into the training regimes of his players to improve their performances. And it seems to be working.
Since becoming coach for British number-three Naomi Broady in 2015, Andrew has masterminded her meteoric rise from 250th in the world rankings to a career-high 79. With experience of working with former world number-one Caroline Wozniacki and US star Sloane Stephens, Andrew's innovative methods could be the future of the game.
Getting into the pool is a better way of keeping tennis players' bodies in shape.
How has your experience of being a professional player on the Futures Tour helped you be a better coach?
Experiencing life as a player has made me realise how important certain parts of preparation are. I knew I could go into a gym and work out myself, so I believe fitness is something that should always be taken care of. I bring that awareness into what I do now, which is particularly important working in the women's game where it's crucial for players to know how to be more stable and stronger at the core.
You pride yourself on an innovative approach to training. What do you encourage your players to do and why are non-tennis exercises so good?
I use swimming and boxing most. Swimming is good for all sports in terms of rehab – using swimming's low-impact exercise as a great way to stay active while recovering from injury – and prehab – using swimming as a preventative exercise against injury. I also believe there are a lot of similarities to the mental side of tennis and boxing. Plus, if you think about a tennis player's career, they do the same thing day in and day out for 10 to 15 years, so throwing in something different is appealing to the player too.
For tennis, swimming is particularly good for joints and shoulders. Tennis players are always changing the surfaces they are playing on and the majority of those surfaces are hard, so working in the pool keeps the body loose.
Swimming is low-impact and is the complete opposite to tennis, which is why it's so good. You're still being challenged and being given a full-body workout. It's easier for the body than the harsh 'bang, bang, bang' of tennis.
What sort of exercises do you do to get the most out of your swimming time?
Backstroke and resistance swimming back through the water can help tennis players because every shot hit in tennis is counter-intuitive to how you're supposed to hold your body. This means that anything you can do to pull your shoulder back can help to prevent injuries.
I do use weights to train. There's constant resistance in the water, so even walking from one side of the pool to the other with weights on your feet builds leg muscles. Weights will depend on each individual, but only need to be enough to keep your feet down in the shallow end.
You can also do a tennis swing backwards in the water – like a reverse butterfly, in effect – to push everything back into position. Coaches use different methods, but I believe going into the pool is a better way of keeping your body in shape.
Backstroke and resistance swimming backwards through the water can help tennis players push everything back into shape.
How can tennis players see the benefits of their work in the pool?
Every person is different because you're pushing your own body against the water. Typically, swimming is good for shoulder and back muscles, while core stability also benefits from being in the pool.
For a powerful tennis game, you need to look after your body and develop your muscles – otherwise you can be prone to injury.
As well as developing muscles in your body, when swimming you will also be using more of them, which makes a tennis player more efficient with their energy. Everything will become subtler and the body will get in the right position, therefore, becoming more economical and helping with endurance.
So, how does boxing help? It is very different to swimming…
Boxing is all about keeping your focus and getting the best output for a period of time, having a short break and getting back into gear straightaway. There are lots of drills that boxers do when they're on it for 30 seconds, like a tennis point, and then have 20 seconds off. Then they go again and try to get to the same point as before – it's brilliant, mentally and physically.
How do you see the future of tennis coaching developing?
Years ago, tennis was just about what happened on the court, but now it's more about what the coach and players are doing off the court, so everyone is trying to get that edge through fitness.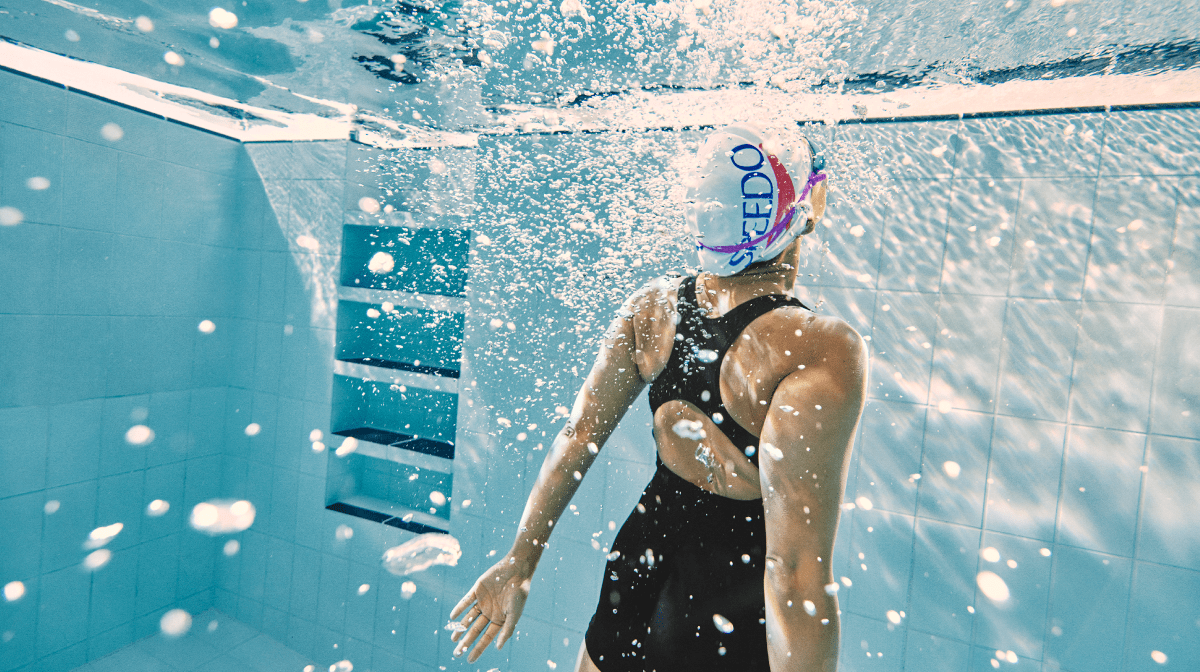 Swimming exercises offer a safe, effective way to stay active, aiding your recovery while helping you regain your fitness.